Our recipe
Glucose syrup – 18%
Honey – 18%
Oat flakes – 17%
TT-T chickpea flakes – 17%
Rice flour – 15%
Apples – 10%
Cranberries – 5%
Our process
Heat the glucose syrup and honey at 70°C.
Add this mixture to the dry ingredients and mix slowly for 2 min.
Shape the cereal bars.
Bake in the oven at 120°C for 15 min.
List of ingredients
Glucose syrup, Honey, Oat flakes, Chickpea flakes, Rice flour, Apples, Cranberries.
Allergens: Gluten.
Associated products
No associated products at the moment
Other recipes that may interest you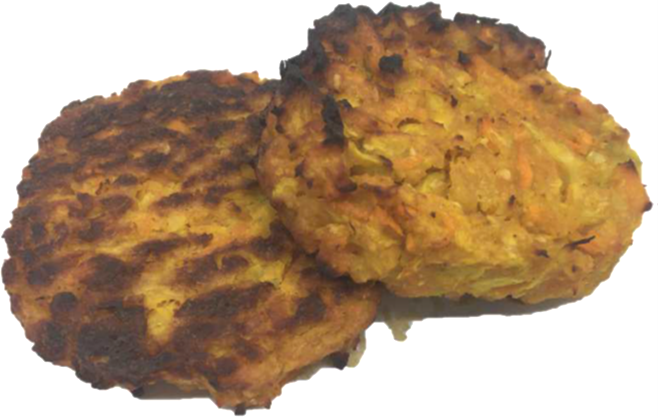 Vegetable patties with soybean flour
Soybean flour enrichies vegetable patties in proteins and fibres.
View all our recipes