Our recipe
Glucose syrup – 18%
Honey – 18%
Oat flakes – 17%
TT-T chickpea flakes – 17%
Rice flour – 15%
Apples – 10%
Cranberries – 5%
Our process
Heat the glucose syrup and honey at 70°C.
Add this mixture to the dry ingredients and mix slowly for 2 min.
Shape the cereal bars.
Bake in the oven at 120°C for 15 min.
List of ingredients
Glucose syrup, Honey, Oat flakes, Chickpea flakes, Rice flour, Apples, Cranberries.
Allergens: Gluten.
Associated products
No associated products at the moment
Other recipes that may interest you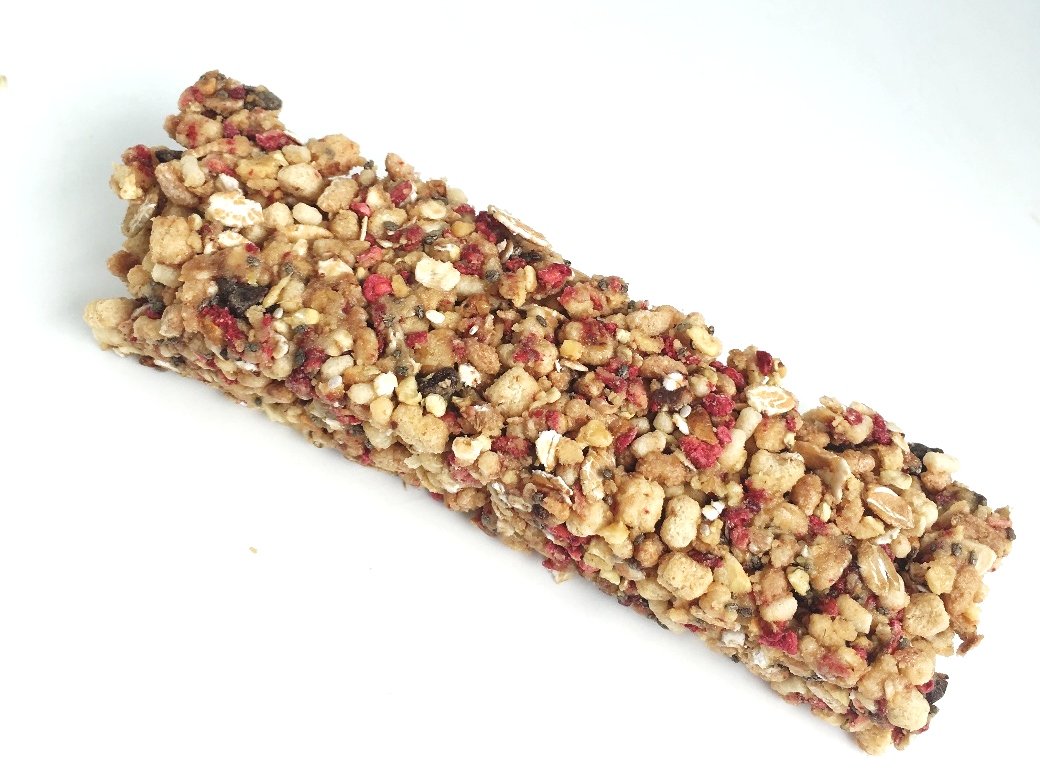 Cereal Bars – Raspberry & Cocoa
Rich in proteins Rich in fibres Rich in vitamin C Source of fatty acid omega…
View all our recipes