-30% less butter / Substitution of 65% of hazelnuts by lupin flakes / Rich in fibres
Our recipe
Sugar – 23%
Eggs – 15%
Wheat flour – 8%
Chocolate – 14%
Hazelnuts – 5%
Butter – 11%
Rapeseed oil – 3%
Cocoa powder – 2%
Lupin flakes – 10%
Standard lupin flour – 7%
Vanilla aroma – 1%
Baking powder – 0.5%
Salt – 0.2%
+ Water – 15%
Our process
Mix together the melted butter & chocolate ;
Add the sugar, eggs, oil, hazelnuts & flakes ;
Add the remaining ingredients ;
Baking: 20 minutes at 200°C.
List of ingredients
Sugar, Eggs, Wheat flour, Chocolate, Hazelnuts, Butter, Rapeseed oil, Cocoa powder, Lupin flakes, Lupin flour, Vanilla aroma, Baking powder, Salt, Water.
Allergens: Eggs, Gluten, Nuts, Dairy, Lupin.
Associated products
No associated products at the moment
Other recipes that may interest you

Vegetable & Turkey Burger
Rich in proteins, source of fibres, zinc, phosphorus & vitamin B6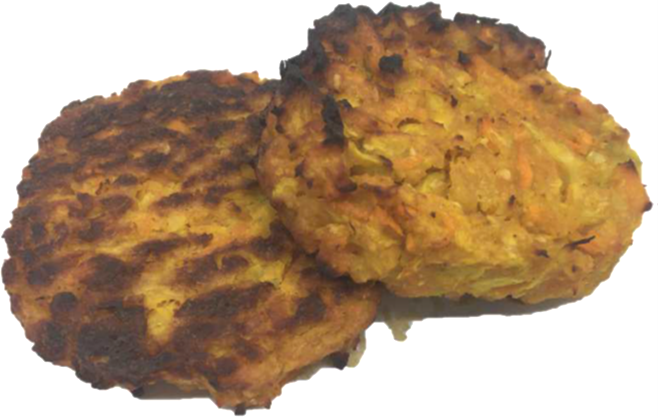 Vegetable patties with soybean flour
Soybean flour enrichies vegetable patties in proteins and fibres.
View all our recipes