Soybean flour can replace up to 50% of butter in your pastries.
Our recipe
For 1 kg
Chocolate : 250g
Eggs : 200g
Sugar : 175g
Chopped roasted hazelnuts : 100g
Soft butter : 88g
Water : 77g
Wheat flour : 70g
Toasted soybean flou SUNSOY : 30g
Natural vanilla flavour : 7g
Salt: 3g
Our process
- Mix eggs and sugat in a mixer.
- Mix the dry ingredients and add them to the mixer.
- Add the melted butter and chocolate, water, and mix.
- Pour the preparation (200g) into a square pan.
- Bake for 15 minutes at 180°C with low ventilation.
List of ingredients
Chocolate, eggs, sugar, hazelnuts, butter, wheat flour, soybean flour (3%), natural vanilla flavour, salt.
Allergens : eggs, milk, nuts, gluten, soybean
Other recipes that may interest you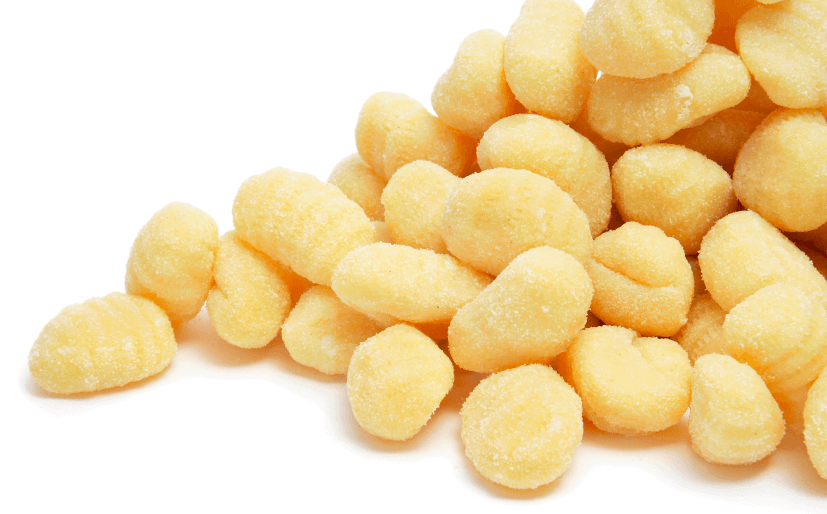 High protein vegan gnocchi
FRALU-CON brings a nice yellox color and makes the gnocchi soft.
View all our recipes