For an organic brownie recipe, simply add 65g of chopped hazelnuts to this mixture and let it bake 2 more minutes.
Our recipe
Organic Chocolate Fondant Mix – 52%
Organic unsalted butter – 22%
Organic eggs – 26%
Our process
Melt the butter
Add the eggs & the mix
Stir it well until having a homogeneous dough
Pour it in a greased baking tin
Bake for 10 minutes at 200°C
List of ingredients
Blond cane sugar, Eggs, Butter, Dark chocolate, Wheat flour, Baking powder.
Allergens: Gluten, Dairy, Eggs
Associated products
No associated products at the moment
Other recipes that may interest you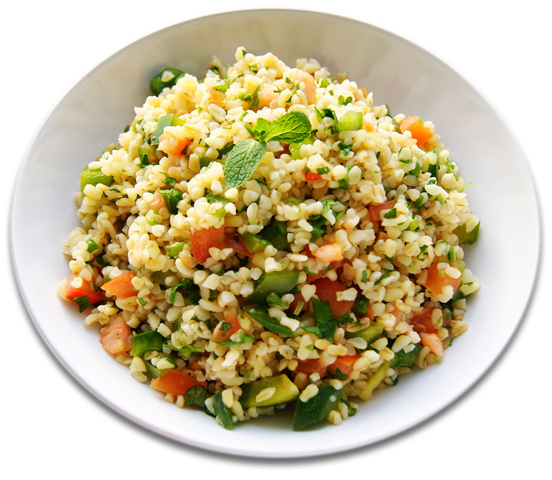 Tabbouleh with Crushed Chickpeas
The toasted version of crushed chickpeas gives a "yellow" colour to the tabbouleh.
View all our recipes